Boating Vacation for Every Budget in Myrtle Beach
This blog is part 3 in a series of five blogs regarding budget-friendly boat travel.
If you're dreaming of long summer days on the water with wind in your hair, waves lapping against your boat and not a care in the world, then a boat-friendly vacation has your name written all over it.
When it comes to boat travel, its not always easy on the wallet. There's marine fuel and the additional cost of trailering your boat to your destination. However, boating families know it's well worth the effort. And, it's easy to find beach condos with boat slips, launches and even marinas when you book through BoatFriendly.com. However, if you can't get away with the boat this season, there are plenty of budget friendly boating vacation options in Myrtle Beach, South Carolina.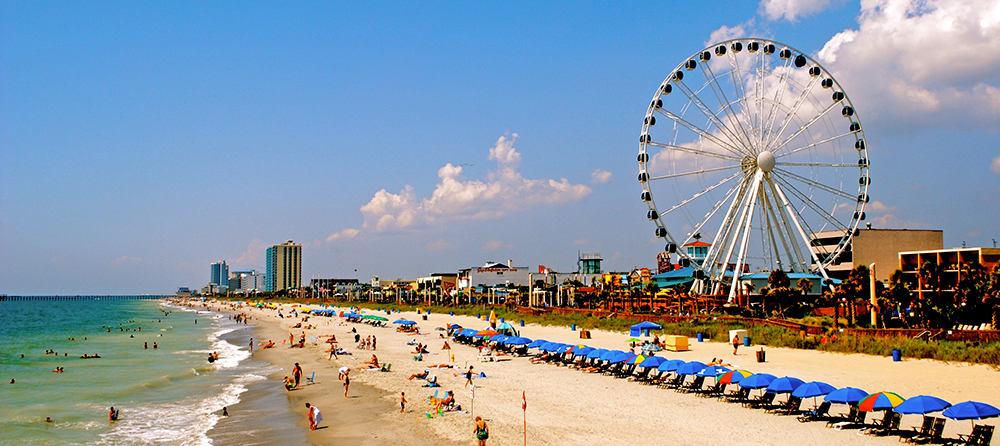 Myrtle Beach offers beautiful beaches, but there's another whole world waiting along the inland rivers, creeks and marshes of South Carolina low country. With just a 15-minute drive, you can explore the Waccamaw River with towering cypress trees draped in Spanish Moss. When you want to get back to nature, like many boaters do, then a guided eco-tour by kayak is your relaxing "adventure" for the day. Team up with Black River Outdoors for a day of peaceful memory making. Reserve your spots on a two-hour or four hour float where you can bird watch and even do some kayak fishing.
Related: Boating Vacation for Every Budget (Alabama Gulf Coast)
Ranked #1 on TripAdvisor for Boat Tours and Water Sports in Myrtle Beach, Island Adventure Watersports has your ticket to fun. While you can rent jet skis and boats, you can also take advantage of kayak and Myrtle Beach paddleboard rentals. Myrtle Beach's rivers are home to beautiful scenery and calm waters, making them ideal for kayaking and standup paddleboarding. Double kayaks are also available giving you even more options. Rentals do not include a guided tour, so they're great for those who want to explore the waters on their own with their group. Training, boards, paddles and life jackets are included in the cost of rentals, but be sure to bring sunscreen, hat, camera and a dry bag for camera equipment. If you're feeling extra adventurous, Island Adventure Watersports also offers Myrtle Beach Flyboarding, a one-of-a-kind experience that'll have you hovering over the water via water jet propulsion from a jet ski. You may even feel like Iron Man for a few minutes!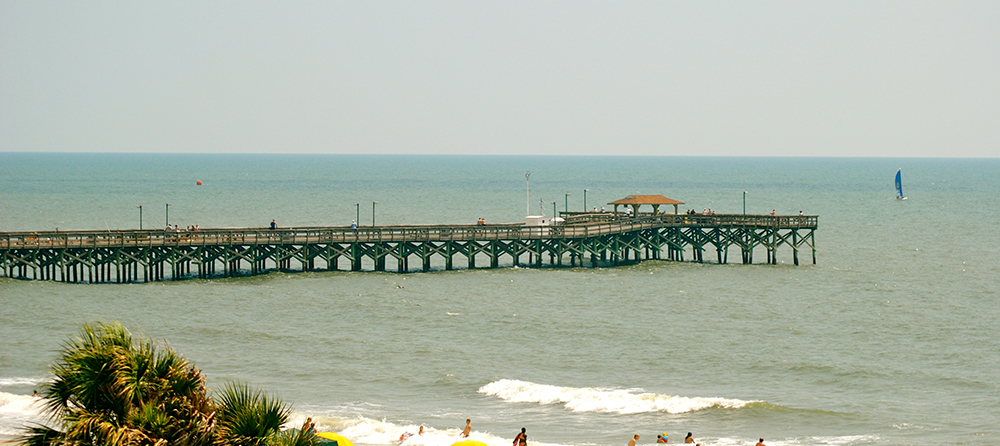 Take a ride on the wild side (okay-not too wild...safety first)! Partner up with Action Water Sports and rent a jet ski for a few hours of thrilling adventure. Jet skis can be rented by the 1/2 hour, hour and two hour rental starting at $65. If putting your feet up and cruising the Intracoastal Waterway is more your speed, you can also rent a pontoon boat from Action Water Sportz. Half-day rentals are $275 and full-day rentals are $450. Boat capacity is 10 boaters, so you'll have plenty of room for sunnin' and funnin'. You can also easily book your boat or jet ski through their website.
Related: Boating Vacation for Every Budget (Mississippi Gulf Coast)
After a day on the water, it's always nice to come home to a comfortable Myrtle Beach condo for some R&R. Even if you don't bring own boat along, condos and beach houses with boat-friendly amenities like marinas or boat slips give great views. Watch the sun set over the masts of sailboats at a marina or watch anglers unload the day's catch onto the docks. Find your next Myrtle Beach boat-friendly accommodations on BoatFriendly.com. Browse our listings for the perfect place to park your flip flops.