We've compiled our list of boating accessory favorites, including cool contraptions and fun floats!
Six Cool Things to Bring on a Boat
We're waist deep in boating season and checking out the latest gadgets in the boating industry, as well as a few tried a true favorites. We've compiled our list of boating accessory favorites, including cool contraptions and fun floats. Are they boating necessities? Probably not, but they sure will make your day on the water even better. Pull up a float and relax while you add these boating goodies to your shopping list for your next boating vacation.
Related: Four Reasons to Bring Your Boat On Vacation

Aqua Lily Pad. If you haven't seen the Aqua Lily Pad, you may just be missing out on the next greatest thing in the watersports world. Made of durable moisture-resistant foam and easily rolled up, this 6x12 foam pad weighs less than 25 pounds. Supporting up to 900 pounds, there's room for you and a few friends or a boatload of kids to lounge, jump and play. There are numerous brands available, but the Aqua Lily Pad version starts at $399.
Floaty Pants. We would be remise if we didn't mention Floaty Pants along with the Lily Pad. It may take a little courage to wear them, but they beat trying to balance yourself on a foam noodle to stay afloat in the water. One reviewer called Floaty Pants an "upside down life jacket." While it's technically not a life jacket, we found it's an adequate description for the look. Floaty Pants start at $45.
Lazy Bunz. File this one away (but not before you buy a set) with Floaty Pants. Drop anchor and hop on your Lazy Bunz to keep you afloat while you relax and hangout with friends. You'll find them in a wide assortment of colors starting at about $40.
Dog Ladder. We're all about a pet-friendly vacation, so please don't forget a ladder for Fido when you float the boat! This five-foot Paws Aboard Dog Boat Ladder is $154.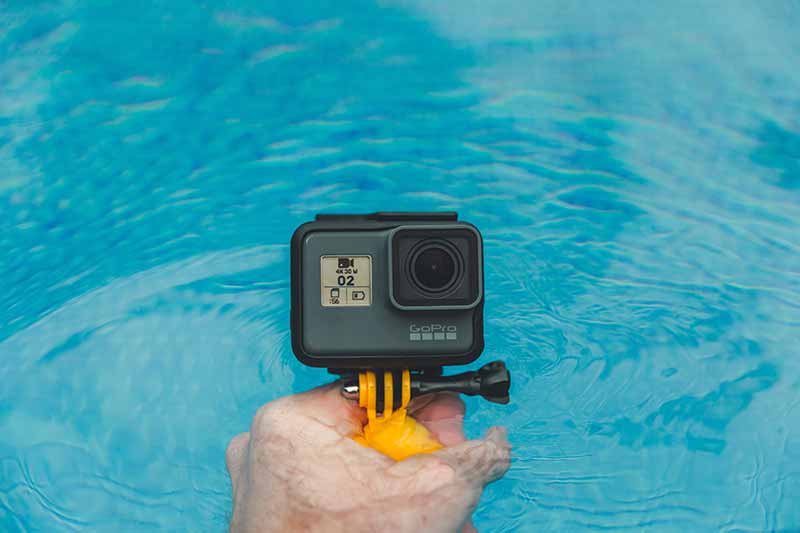 GoPro Video Camera. Give your tall fish tales credence when you strap a GoPro harness on as you reel in your big catch. Using a GoPro is a great option for capturing those water-fun moments without a waterlogged camera. You can get a GoPro for as low as $150.
Dry Bag. If you ask us, a dry bag isn't a "nice-to-have," it's a necessity. From small, phone-sized bags to larger bags that'll hold a change of clothes and your important electronics or papers, don't launch without one! Prices range, but this Freegrace Waterproof Lightweight Dry Bag starts at $9.99.
Related: June 2017 e-Newsletter
Perhaps the most fun boating accessory is a boat-friendly condo to use during your next boating vacation. Locate boat-friendly accommodations that your vacation needs by checking out the latest listings added to areas like coastal Alabama and Florida, Texas, South Carolina and more. Also get the latest news on vacation rentals with boat slips, marinas and boat parking from our monthly Boat-Friendly newsletter.