Panama City Beach, Florida is an ideal spot for water-loving vacationers, experienced anglers and novice fishermen
Boat-Friendly Vacation Guide: Panama City Beach, Fla.
Nothing says summertime quite like a day on the water, and Panama City Beach, Florida is an ideal spot for water-loving vacationers, experienced anglers and novice fishermen (and women)! From the emerald green waves of the Gulf of Mexico to the protected waters of St. Andrew Bay, a Panama City Beach boat-friendly vacation is one you won't soon forget.
Related: Six Cool Things to Bring on a Boat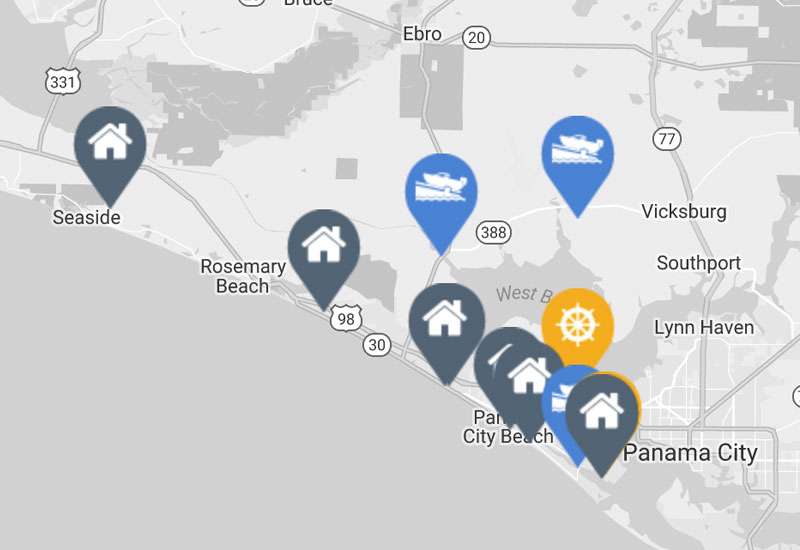 Panama City Beach Boat Launches
When your boat is in tow, a little advance planning makes for a hassle-free boating vacation. Knowing where Panama City Beach public boat launches are located, and if parking is available onsite, can save you time on land and give you more time on the water.
Bayport Marina is located at 3824 Hatteras Lane. While there is minimal parking for a truck and trailer, the daily fee is $25. Call 850-235-6911 for information.
Bayside Marina, 6325 Big Daddy Drive, is on St. Andrew Bay and offers a boat launch with trailer parking for $10 per day. Hours are 6 a.m. to 6 p.m. The marina can be reached at 850-234-7650.
Bob George Park Boat Ramp is operated by the City of Panama City and is located at 154 N Church Ave. There is no fee to use the ramp and there is limited parking for vehicles with trailers. For information, call 850-872-3199.
The Burnt Mill Creek Boat Ramp at S. Burnt Mill Creek Road is a Bay County, Florida-operated ramp and there is no fee for usage.
Located at the southwest end of Highway 79 on the Intracoastal Waterway Bridge is the B.V. Buchanan Park Boat Ramp. The Bay County, Florida-operated ramp offers parking for more than 25 vehicles with trailers under the bridge and a boarding dock on the side of the ramp. There is no fee to use this Panama City boat launch. For information, call 850-784-4065.
The Cook Bayou Marina at 11722 Bay Vista Road offers parking and a Panama City boat launch for $3 per day. The boat ramp is open 24 hours and an honor box is available for payment when the bait shop is closed.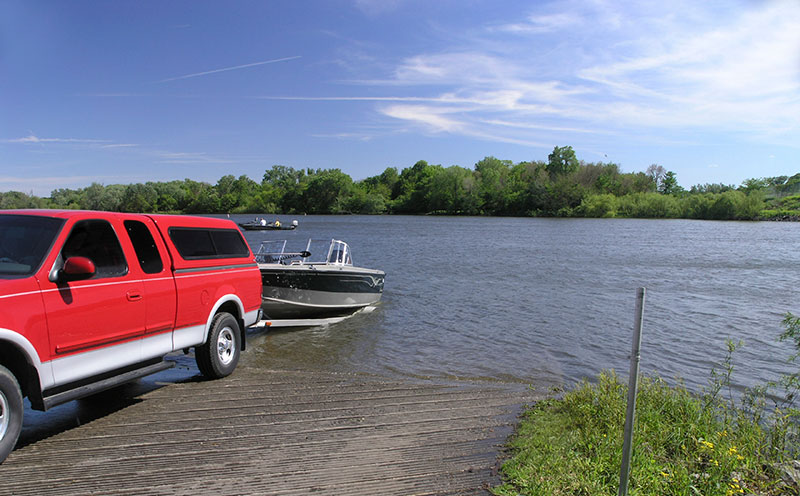 Panama City Beach Marinas
Don't be left stranded. Familiarize yourself with Panama City Beach Marinas offering marina fuel and boat maintenance. In addition to the marinas listed above, put the ones below in your GPS.
Capt. Anderson's Marina on Historic Grand Lagoon, 5550 N. Lagoon Drive, has been servicing boaters for more than 55 years. Cruise into the Dockside Seafood and Oyster House, a boat-friendly restaurant located at the marina. While you may have your own boat in tow, you can also book a deep sea fishing trip at Capt. Anderson's Marina.
Treasure Island Marina, at 3605 Thomas Drive, offers boat storage, 24-hour fuel, bait and Jet Ski rentals.
Related: BYOB Bring Your Own Boat
Panama City Beach Boat-Friendly Vacation Rentals
Finding the perfect boat-friendly condo or beach house for your Panama City Beach vacation is as easy as point and click with BoatFriendly.com. Vacation rentals are owner managed and offer a personalized touch along with great rates for those looking for the best options on their boating vacation. Find lagoon-front condos with a shared boat dock or live like the locals with all the comforts of home in a quant beach cottage.
If you're still unsure about how easy it can be to bring your boat along on a Panama City Beach boating vacation, read more in Four Reasons to Bring Your Boat on Vacation.